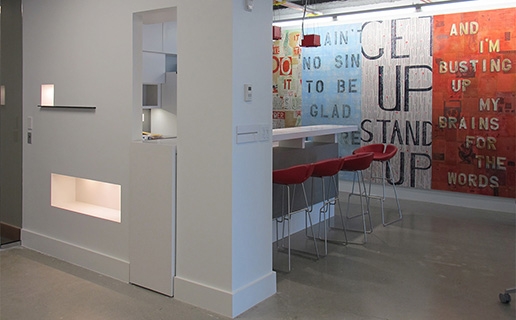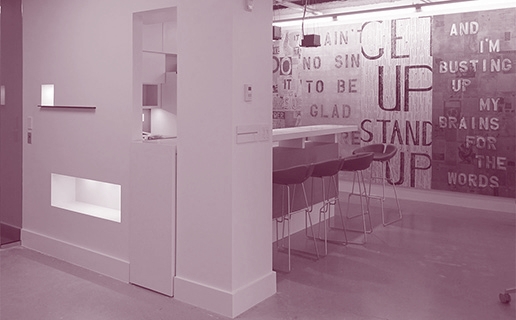 Corporate office Tenant Improvement. The client wanted to provide a gallery warehouse feel in a conventional suburban corporate office campus for the client's design and marketing team.

The creative team is responsible for the design and production of various media initiatives that support the research and investment opportunities of the client.

The finished space captures the ambiance of a studio work environment and provides collaborative and private work spaces.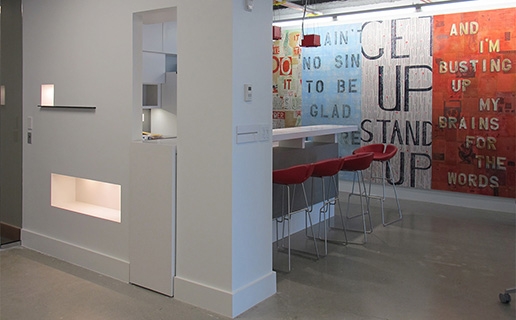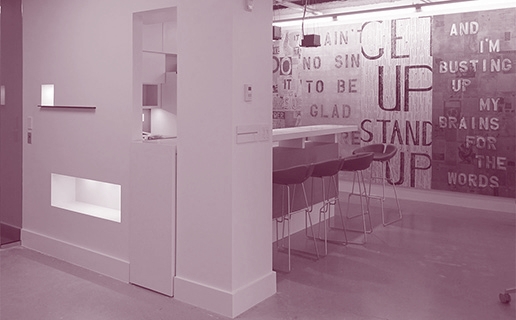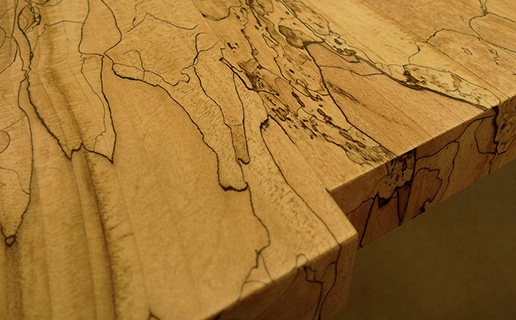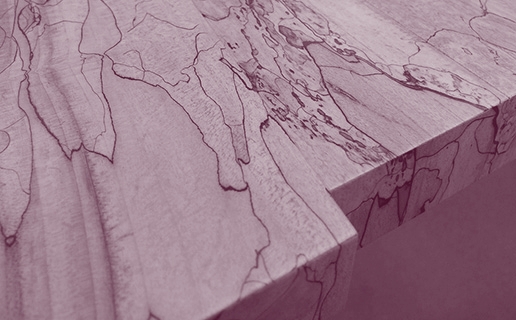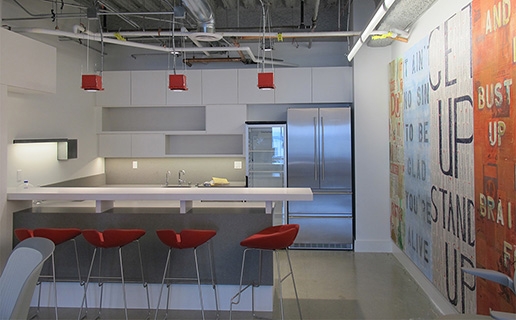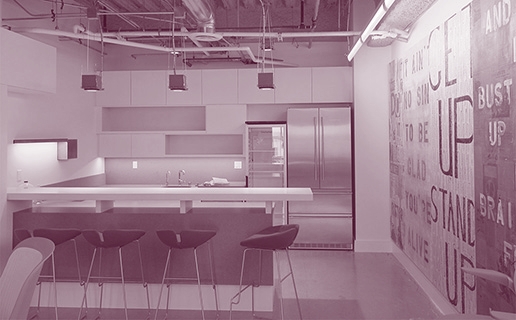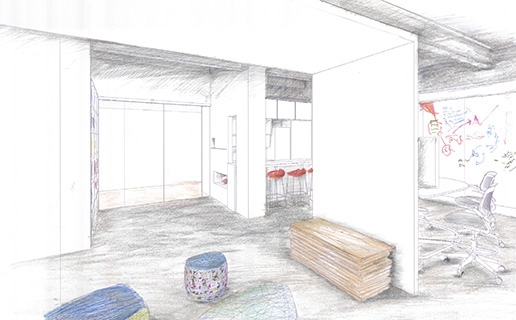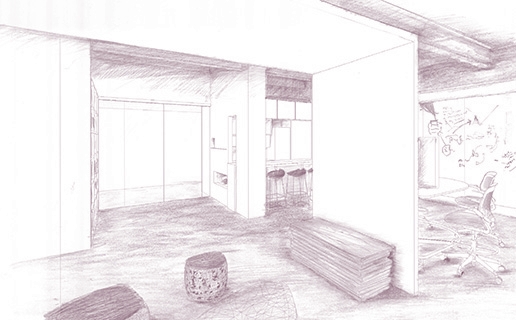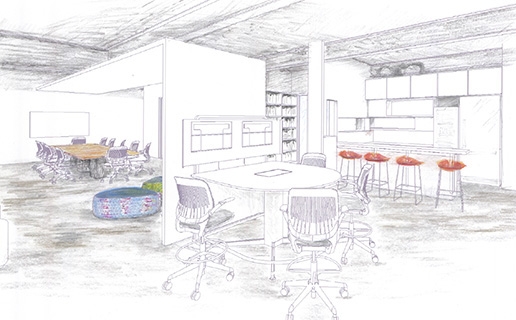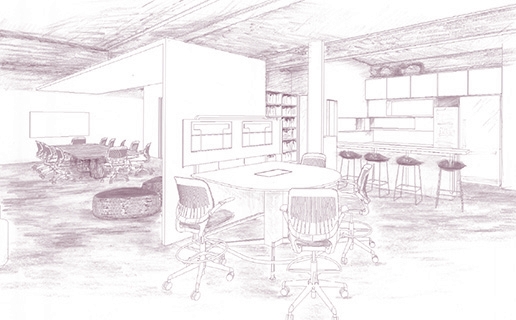 5